Ask an Expert: Headless eCommerce - yay or nay?
We dive into Headless eCommerce with the Alex Murton - founder of the award winning eCommerce Studio, Studio Almond.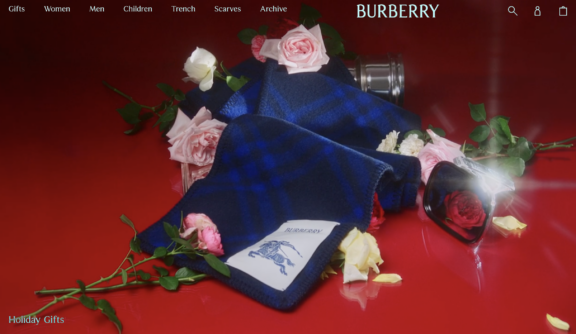 We ask Alex Murton of Studio Almond: What do you think of Headless eCommerce? What are the pros & cons? And when should a brand move to Headless?
From experience, most developers opt for headless because it is new, the tech is sexy, and the development tools are excellent - similar tools we used when building consumer web applications years ago. Clients can be drawn to Headless usually because it comes across as the latest and greatest with great speed and content control.

However, the brutal truth is it's hard enough to find web developers who can build "normal" Shopify websites well, let alone have the experience of building multiple stores that are actively scaling or have scaled internationally.

Those who do Headless well will charge a considerable amount to build and provide ongoing maintenance because it's needed. The technology you use is only as good as its implementation. There are no shortcuts.
"Headless technology can be more complicated and more expensive to build and maintain, and it takes away all of the benefits that the Shopify native platform has - such as the app ecosystem. Relying on developers with minimal experience with headless, particularly for ECommerce, is like trying to run before you crawl - and it's not something you'd bet a dollar on, so businesses should be cautious before they bet their web strategy and company on it."
At this time, I'd only recommend Headless to brands that are open to a lot of trial and error and have tiny or limited functionality sites or, in contrast, have a solid budget to continue investing. 

For us, it aligns differently with our goal to build frictionless experiences for our clients. The technology needs to be more mature, and most of the clients' time and, therefore, ours would be spent fixing things that should just be working because the software continues to be updated, is open source, and thus, brings around issues seen on platforms like Magento all over again - where brands bleed money rather than making more of it.
"The ecosystem is not mature enough to support smaller brands. Brands like All Birds will use headless, and Shopify will promote this to give the technology profile and drive adoption. Still, they also have many full-time developers in-house, and only product pages are on headless - not their full websites - it's a significant, long-term investment to scale internationality with it."
This is a pretty brutal portrayal. Still, I speak to at least one or two fantastic brands each month that need their website rebuilt due to poor tech implementation. They can't function because they weren't guided correctly or didn't know the right questions to ask.

Before Shopify 2.0, headless was a solution for more control over content and layouts. That time is now over. We have yet to run into a limitation, and our sites are expansive, custom, and 95-99% updateable by our clients.Businesses have also been sold on the speed of headless - but this comes back to the tech implementation. It only matters if implemented correctly. Even then, the pros and cons are challenging to weigh regarding the dollars invested and the ROI. For our recent Blunt Umbrellas website, we implemented speed pre-loading on products using a 100% Shopify stack that I've never seen a headless site match. We're leaning into stable tech and innovating rather than getting lost in the bleeding edge, which results in brands bleeding money and their growth potential.
How does Shopify 2.0 compare to Headless?
I find the two most prominent arguments for headless are content control and the site's speed. 

Speed relies on the quality of the development, the complexity of design, best practice implementation, and many other factors, many of which are a balancing act. At the same time, content control can depend on CMS selection, user experience, and development.

As mentioned before - headless does not just give you these features out of the box; it comes down to the quality of the implementation - so brands should ask themselves what will affect their implementation. Who do they work with? Their budget? Experience of agency? Communication?

It's not so black and white, but at least I can say from experience that if I had a budget for a headless eCommerce store and the same for a native Shopify website, I could provide better control, scalability, security, profit and a happier client for the native Shopify store, - whether they had $30k to spend or $300k.