How can luxury E-Commerce platforms retain customers in the wake of bricks-and-mortar stores reopening?
MyTheresa's utilisation of artificial intelligence, exclusive product offerings and print media has carved a path to success in the luxury E-Commerce market. We examine how these strategies retain high-value customers and create a unique shopping experience.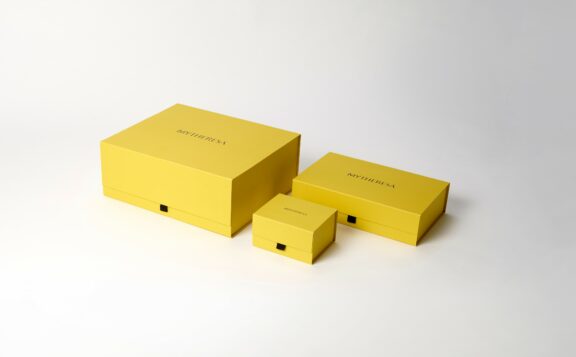 With the pandemic seeing the temporary closure of bricks-and-mortar retailers throughout the world, online retailers have been forced to quickly adapt to keep up with demand. It is anticipated that even with the reopening of these stores, consumers aren't likely to unlearn their recently adopted shopping habits. The luxury retail market in particular has seen significant growth, and it is anticipated that by 2025 e-commerce will account for at least 30% of the luxury market.
Founded in 2006, Munich based retailer MyTheresa has seen significant growth following the pandemic. Lesser known than its competitors, Net-a-Porter and Farfetch, the company's recent valuation hit 3 billion as of January 2021, and it continues to grow influence within luxury e-commerce. With further growth anticipated, MyTheresa continues to capture the luxury market in the digital space by focusing on retaining its loyal customer base through advanced technology, exclusive product offerings and publications.
Exploring Artificial Intelligence & Augmented Reality.
The company's combined approach to acquiring and retaining customers is fuelled by its use of Artificial Intelligence technology. MyTheresa is one of few companies incorporating artificial intelligence to predict the customer lifetime value of those who shop with them. CEO Micheal Kliger claims that their approach is to attract customers that provide a high lifetime value. The use of AI-supported algorithms combines data including the products first-time customers are purchasing, along with how shoppers react to particular marketing messages, browsing activity, and even the payment method they use. This data is generated by AI into usable insights, that not only predict the lifetime value of their customer base, but determine their marketing spend and which customer relationships are prioritised. It is these high-value customers that MyTheresa continues to focus on, with select shoppers receiving early access to products and priority within customer service. The subsequent data provides key insights into the types of services the brand offers particular customers, such as personal styling.
Along with the use of artificial intelligence, the company has had some success with the use of Augmented Reality. The release of designer Christian Louboutin's exclusive line for MyTheresa saw customers being able to discover the styles using AR technology accessible on mobile. Users accessed the technology through scannable QR codes found on the MyTheresa packaging, and allowed them to view the pieces in 3D, as well as interact with the collection by swapping colourways and sharing their experience on social media. Along with the use of this technology, the company continues to prioritise their current customer base, by keeping access to some of the technology relatively exclusive. MyTheresa intends to grow this area of their business, with plans to launch a virtual showroom, as well as virtual shopping experiences on platforms such as WeChat.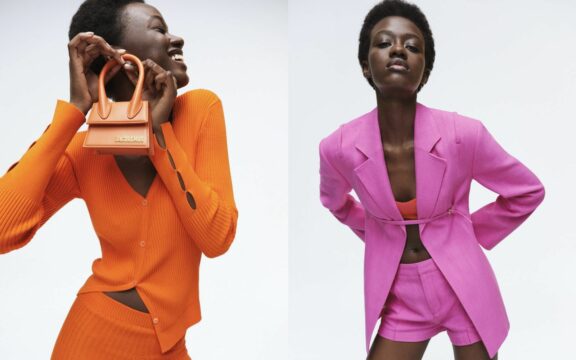 Favouring Loyalty & Exclusivity.
MyTheresa's success begins with their combined approach to customer acquisition and loyalty along with predictive AI technology. Such a combination has allowed MyTheresa to do-away with tiered loyalty programs typically used by their competitors, and instead focus on exclusive offerings to their most valuable client base. The top 30% of their customers are said to spend an average of $25,000 per year. To cater to such clients, the company offers exclusive lines of limited-edition products from their most purchased luxury brands, as well as offering limited access to some lines. Recent collections include exclusive pieces from the likes of Jacquemus, Tom Ford and Prada. This approach has meant that MyTheresa is focusing less on the acquisition of new customers, and instead garnering the value of high-lifetime value shoppers.
The approach seems to be working, with the company maintaining a consistently higher average order value, whilst carrying significantly less brands; MyTheresa carries 250, and competitor Net-a-Porter carries around 800. The company attributes this to their algorithm, which specifically studies client behaviour to retain shoppers that frequently purchase luxury items, rather than those that only do so on occasion. They also retain customers with their product offerings. Exclusive lines and limited edition collections are highly coveted by their existing customer base, but also the curatorial nature of their website. Only carrying a limited number of brands has positioned them as 'taste-makers' amongst their counterparts, and the company is exploring this further with personalised shopping experiences, and exclusive in-person events for their high value customers throughout China, the US and Europe.
Exploring Magazines as Marketing tools.
MyTheresa has also explored avenues within print to reach customers, by launching a magazine called The Album. As an entirely digital company, with no physical stores, The Album seeks to provide a tangible experience to their customers. Providing the ability to explore exclusive imagery and interviews with the designers MyTheresa carries, further amplifies the curated experience they provide. Such a venture allows readers to delve into the world of fashion without necessarily being sold anything. The company believes that it will be a way for them to instead organically build brand awareness, and continue to build on their position as fashion curators within the luxury market. While print publications are often viewed as unprofitable, the approach has instead provided an avenue to promote their exclusive offerings and further enhance their authority within the luxury market.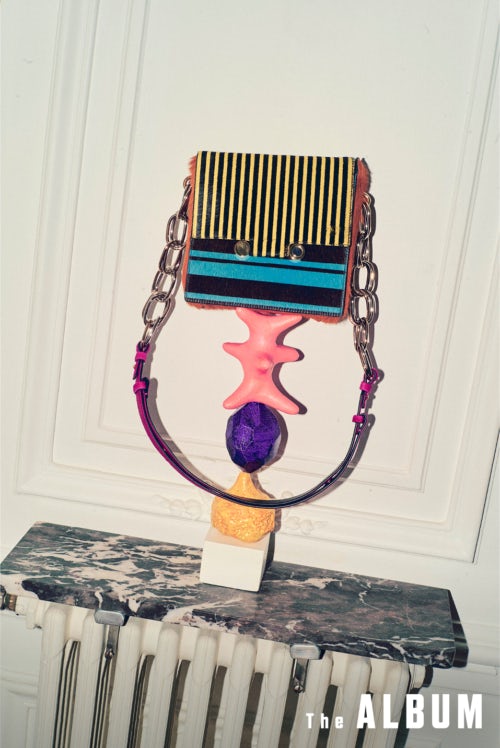 With luxury e-commerce having gained considerable traction in the wake of the pandemic, online retailers must continuously utilise their digital approach to compete with bricks and mortar retailers as they reopen. With a considered approach to their product offerings, and targeting of high lifetime-value consumers through the use of artificial intelligence, MyTheresa continues to remain profitable and influential within the luxury market, having reached $722 million in fiscal year sales as of June 2021.