The Rise of User Generated Content: What You Should Know
User-generated content, also known as UGC has seen more frequent use across a variety of digital channels. The content-pillar is fast becoming a useful tool within advertising, driving awareness, stronger engagement and sales.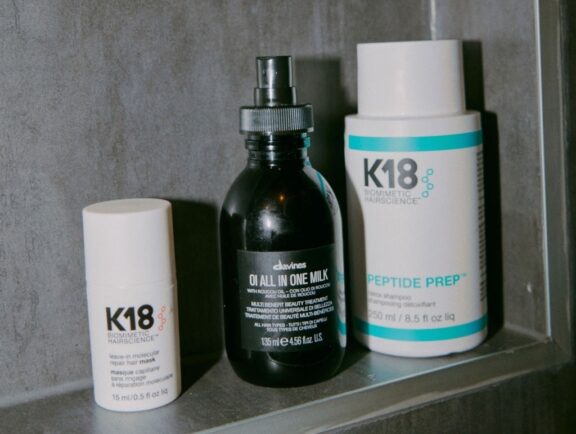 User-generated content, also known as UGC has seen more frequent use across a variety of digital channels. Typically used for organic social posts or content from paid influencer partnerships, UGC has formed into a key consumer touchpoint, drawing in all members of a brand's community; including its customers and employees, alongside core brand ambassadors. Amongst increased demand from consumers for greater brand transparency and community building across a variety of channels, UGC is fast becoming a useful tool within advertising, driving awareness, stronger engagement and sales.
The benefits of UGC stretch beyond building a more authentic connection with consumers, with data showing that this form of content can improve engagement across email and other marketing channels, as well as generate increased sales. With over 60 million images uploaded to Instagram every day, alongside an adaptive algorithm, generating strong engagement amongst audiences can be a persistent challenge. UGC has shown remarkable increases in engagement rates, with brands' posts featuring UGC showing to generate 28% higher engagement than standard brand posts, and when formed into its own marketing campaign, can see improvement in engagement of over 50%. These benefits can be seen through other marketing channels, with features within email marketing increasing click-through rates by as much as 73%, and sales by as much as 29%. While the benefits of presenting UGC to audiences are clear, sharing content from existing customers is a proven way to build better brand connections and loyalty, with 51% of consumers saying they'd be more likely to engage with or purchase from a brand who shares their posts across the brands marketing channels.

In order to take part in using UGC content for your brand, understanding best practices - and the user who is producing this content is key. With UGC seeing an increase during Covid-19 lockdowns - when large-scale production and photoshoots were paused, brands turned to their customers to share their brand experience from home, through everything from at-home styling to zoom-based photoshoots. In industries such as fashion, showing true representations of products can be a core factor preventing customers from converting. Having a 'real-life' image of the fit, fabric and styling of a garment is often a missed touchpoint within e-commerce. The inclusion of your customer base not only allows them to act as an extension of your marketing team but also amplifies unique voices in an industry that often fails to uphold diversity and inclusion.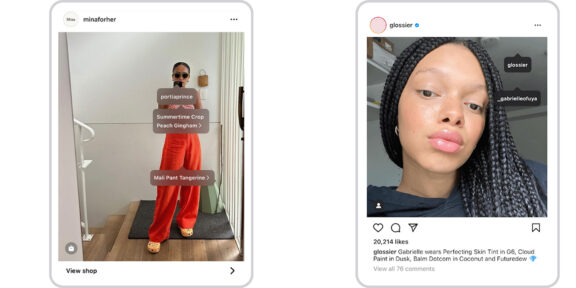 Across selected PILOT clients with strong community engagement; the use of UCG content in paid social advertising can generate up to 40% higher Click-Through-Rates than Campaign Imagery. Those brands that actively encourage their most loyal customers to share photos of their favourite pieces on social media see an immediate uplift in sales when supported through paid social compared to traditional imagery which sees a longer purchasing period. Interestingly, we do not see the same uptake or dramatic uplift in sales when using "celebrity" based UCG. The use of UGC on paid media channels has significant benefits for brands, as it provides authentic social approval that your product is worth purchasing. It is incredibly influential in the final stages of the buyer's journey, acting as a final touch-point to convert audiences into making a purchase - nearly 80% of people say that UGC impacts their decision to purchase.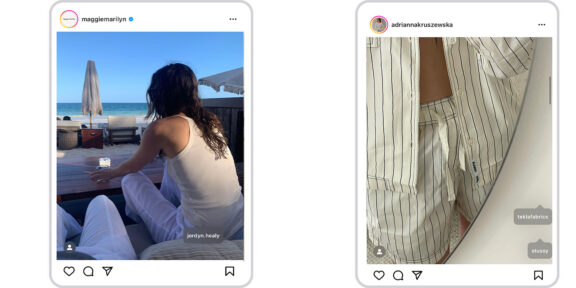 Overall, UGC is proving to be a successful form of content that has wide-reaching benefits in generating sales, engagement and growing brand communities. Now more than ever UGC is being utilised within advertising, to generate stronger, authentic connections with audiences and brands, and is often referred to as modern-day word of mouth. Ensuring this touchpoint is not overlooked is key to maintaining stronger brand connections during periods of economic uncertainty and increased purchasing cycles.
Key takeaways & best practice:
Frequently share content posted by customers on stories, to encourage engagement amongst your audiences.
Ensure there is the inclusion from customers that have both smaller and larger platforms, the key driver of UGC is in its authenticity, so ensure this content is not just limited to celebrities and influencers!
Consider featuring UGC in campaign emails - rather than using it just on your social channels. This content aligns well with brand-building email features such as journals as well as product features.
Consider creating a #hashtag and proactively encouraging your customer base to share and produce content for your product. You can add an extra bonus by offering incentives here. E.g. How do you wear it? Tag #mycalvins for a chance to be featured.
Ensure you as a brand are engaging with your customer posts that feature your products - it's not just about audiences engaging with brands, but brands engaging with their audiences too!
Credit the original creator by tagging them across posts.