Google Multisearch, the Shazam For Product Discovery.
Google continues to roll out its product discovery feature 'Multisearch' worldwide. The tool lets users photograph and search for items before adding written refinements such as colour, material, size, or retailer to further refine the results. Launched in April 2022, the feature is gradually being rolled out in beta in the UK ahead of a global rollout.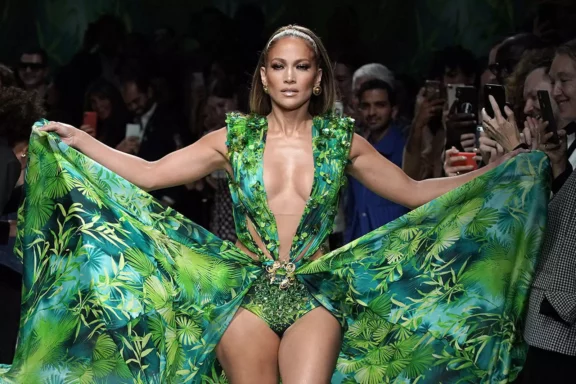 Jennifer Lopez wearing the Versace dress compelled Google to create its Image Search function in 2001. Over two decades later, the platform continues to refine and develop new features to better cater to fashion-inclined customers that are looking for a more visual and shopping-friendly experience.
The Multisearch functionality is now built into Google's Lens image search feature which currently processes more than eight billion searches per month. With Multisearch in Lens, users can go beyond the search box and ask questions about what they see. In an increasingly content-heavy world, consumers are discovering new products through a magnitude of sources from Instagram & TikTok, to Netflix TV shows and people on the street. Now, the effort required to find a product requires much less information than before. With a simple screenshot or photo on their phone, consumers can now track down the product, without the investigative effort needed to track down where to buy the dress worn by Jennifer Lopez at Grammy Awards.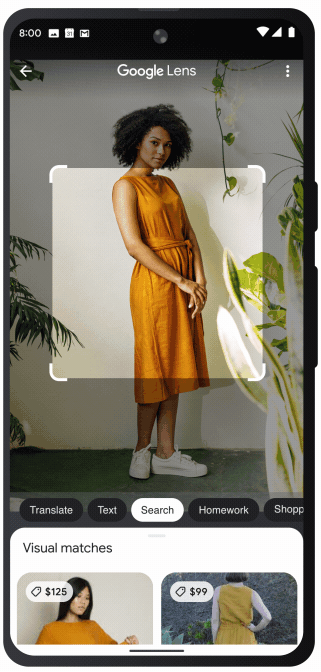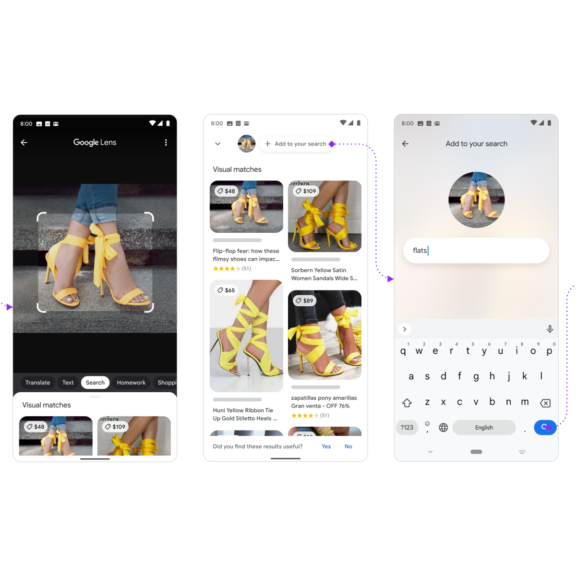 Although the feature is expected to be utilised primarily for shopping searches, the functionality can also help users find a recipe, a service provider, public landmarks, or restaurants based on an image. This will be particularly useful when the 'near me' functionality is added. When Google announced the feature in early 2022, it said it is especially well-suited for shopping searches. A survey of 2,000 US shoppers conducted by Google recently discovered that 68 percent have taken a screenshot of a product they were interested in, and 70 percent of these then proceeded to purchase it. However, 66 percent also reported wishing to be able to find further variations of colour or print. With Multisearch, the journey for a shopper to complete a purchase from screenshot to discovery will become much quicker.
With Multisearch being a largely visual platform, the need for high-quality imagery of products is essential. Retailers with large SKUs that already struggle to keep on top of their e-commerce imagery will be left behind. Experts warn there is a risk that consumers may become overly reliant on the appearance of a product over the brand or quality of the material; which may give rise to more fast-fashion imitations of 'viral' styles or trends that don't meet the quality of the original. While users will be able to refine their search by brand or fabric type, with a 'Shop the Look' product discovery feature that has such a visual lens, these qualities of products may be overlooked by consumers.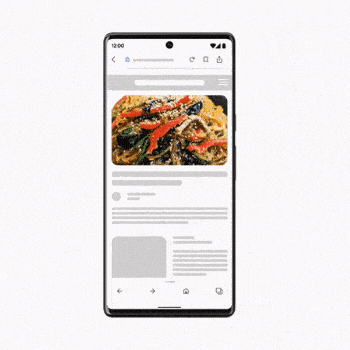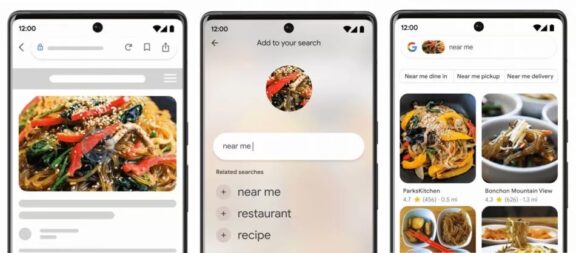 To make the most of the feature, brands need to use compelling images for their products that are clearly readable by Google with appropriate alt tags. Brands will need robust product imagery that clearly showcases all specific & unique details. "If there's a specific design or badge on a garment, but the associated picture is not clear on the brand's site, then Google won't be able to link customers to the product if they look for it," says Matt Moorut, director analyst at Gartner Marketing practice. "So rather than a straightforward SEO play, brands will need to estimate how many sales they could generate via Multisearch and then make sure that they're investing in product imagery appropriately, or training merchandising teams in that area."