Six Ways To Prepare Your Brand for A Recession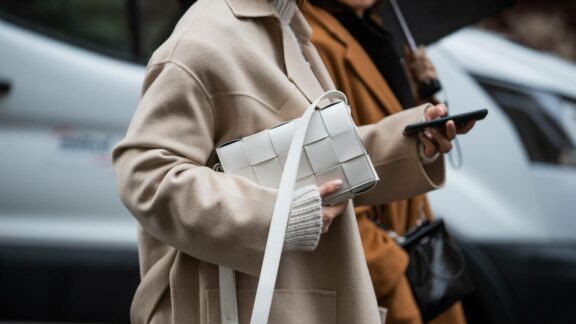 While we may not be in a recession yet, experts warn that current trends suggest we may be heading in this direction. The rollover effect of a pandemic, war and rising costs of living in the past two years has left economists warning of an economic downturn. The infamous Lipstick Index has finally taken effect, with cosmetic sales seeing a surge - up 44% in the last quarter of 2022. The phenomenon suggests that in times of economic uncertainty, consumers tend to spend on small luxuries - such as cosmetics, rather than big-ticket items. 
It is important for brands to remember that not only are recessions often short and common, they are followed by periods of longer-term growth. Brands must ensure they are not only prepared for a potential economic downturn but also preparing for the eventual economic growth that follows. Maintaining, or even growing activity during these slower periods in many cases places brands in top position post-recession, with competitors who cut costs in areas such as staffing, brand building, and customer acquisition, being left to play catch-up.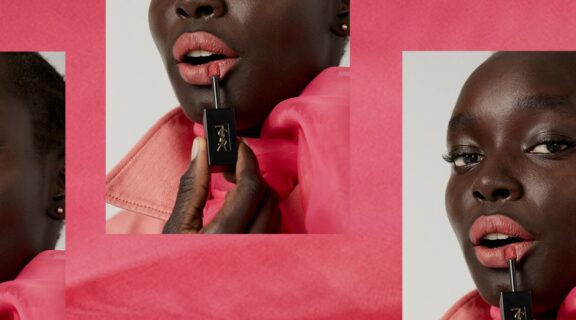 01. Reducing returns
While many approaches to weathering the recession storm involve finding ways to generate revenue, retaining existing revenue is not to be overlooked. Reducing the rate of returns is key during a market downturn, with consumers being ever-more cautious with their purchases. Ensuring your website features detailed sizing guides is the first point of call, with fit and sizing being a common reason for returned stock. Provide detailed product measurement, alongside sizing conversion charts to minimize sizing errors. Providing clear product descriptions is also key, with an estimated 62% of returns being traced back to a product not matching its online description. Ensure you provide customers with detailed information regarding fit, fabric, and styling as well as clear details around product details and use. As well as this, ensure imagery captures a variety of angles and detailed close-ups. 
02. Invest in your brand & marketing
The instinct at most companies during an economic downturn is to cut costs, and one budget that is often cut is marketing & advertising budgets. Maintaining, or even growing activity during these slower periods, in many cases, places brands in top position post-recession, with competitors who cut costs in areas such as staffing, brand building, and customer acquisition being left to play catch-up.
The proof, according to two Oregon State professors, is in the data. A study by K.D. Frankenberger and R. Graham, published in 2003, looked at the performance of 2,662 companies based on whether they increased or cut advertising spending during recessionary periods. The authors determined that increased advertising during a downturn gives companies, "a firm asset by contributing to financial performance for up to three years" after the recession.
The study noted that boosting advertising during a recession also enhanced the benefits of increasing advertising during nonrecessionary times. 
The Ehrenberg-Bass Institute has found that if a brand stops advertising, its sales will fall 16% after one year and 25% after two years.
All of the data shows that when we cut brand investment, it harms businesses in the long run. 
There is also the opportunity for those brands that stay the course with their investment in marketing & advertising. As competitors pull back and businesses reduce their focus on marketing, there is significant potential to increase your share in the market.
03. Keep supply chains adaptive
With uncertain demand, brands need to ensure their supply chains remain somewhat flexible. Many brands adapted their supply chains during the pandemic, with some even doing away with the rigidity of seasonal collections, moving towards a model of dropping products as they arrive, or releasing smaller 'capsule' collections. An adaptive supply chain ensures manufacturing can be increased or decreased with uncertain demand, which many companies learnt to do during previous lockdowns. 
This approach may need to be revisited in the event of an economic downturn, with pre-existing supply chain issues expected to see little improvement in the wake of a recession.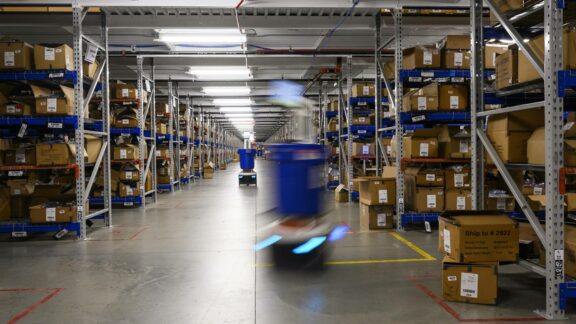 03. Place consumer demand at the forefront
While recessions are characterized by a drop in consumer demand, brands must ensure they are catering to the consumer demand that remains. Producing collections with fewer styles, and focusing more on core product offerings is key to ensuring existing customers are returning, and new customers have an incentive to buy in. Collections should focus on top-sellers, and slow-moving products should be released in smaller quantities. While this should not be done at the expense of innovation, new products will still be in demand - rather focus should shift to ensuring existing customers have an incentive to repurchase, and new customers feel less risk buying in. It is important for brands to ensure they are aware of consumer sentiment, and using this to make informed decisions on where to best allocate marketing spend across products, platforms and customer segments. Demand planning must ensure a fine balance, with lessons from the pandemic suggesting that uncertainty breeds opportunity, exemplified by the resurgence of occasion wear at the tail end of lockdowns.
04. End-to-end technology
The rise of e-commerce has meant consumers have products at their fingertips, and such channels are key to being available to your customer base at all times - including through tough financial times. While being consumer-focused is important; website and user experience, loyalty initiatives, and overall digital presence are important, however, investing in back-end digitization is expected to be the next big step for many brands. New processes such as the digitization of supply-chain provide value for brands in terms of inventory management but can go even further to provide consumers with information regarding traceability, and sustainability. As consumers are looking for brands that align with their values more and more, it is important not to overlook such issues to provide a cutting edge against competitors. 
06. Provide value without sacrificing brand values
Price slashing measures often take effect during recessions, however, this should be avoided if it is not brand-aligned. While value is needed to cut above the noise, excessive discounting does not need to be the first point of call. Premium brands should look to offer lower-price point items to value-driven customers, such as core ranges, smaller accessories, and archival stock. Samples and gifts with purchase are another way to add value, without straying from brand values. Maintaining brand presence and authority during such times is very important, and therefore investing in brand awareness and brand-building measures should not be overlooked. 
With all the noise around an impending economic recession, it is important to prepare and be proactive. Recessions are normal, common, and often relatively short, and brands that remain true to their values while ensuring their supply chains, customer experience, and post-purchase measures are in line, will find themselves best prepared for slower sales periods.