iOS14.5 what's all the panic about?
Over the last few months, the world of Facebook advertising has gone through a rapid change - rising costs, conversion window changes, and of course the ATT Framework. But is it the end of social media advertising?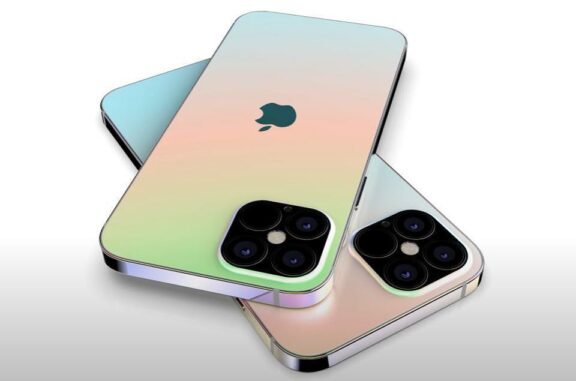 By now, we all know the immense power of social media and search advertising for brands playing online. It has been the driving force of growth for many businesses over the last 5-10 years. However, over the last few months, the world of social media advertising has gone through a rapid change. With the change in conversion attribution window from 28 days to 7 days a few months ago, which had an immediate effect on businesses with a longer purchasing cycle, through to now, the full release of Apple's iOS14.5. The latest version of Apple's mobile operating system includes a whole range of new features including the App Tracking Transparency framework. This prompts iPhone and iPad users to opt-out of tracking in apps that monitor their behavior and share that data with third parties. This new feature is a significant step for user privacy, as it gives people more control over their mobile phone app data and how it's used by companies, including Facebook, Instagram, Google, Pinterest, etc.
As is hotly discussed in the media, unless users opt-in to tracking via the prompt, advertising personalisation, audience sizes, and performance reporting will be impacted for both app and web conversion events. Nobody knows what the full effect of this policy will be, and the full impact will be seen over the next 6 months as users update their phones, however, early indications are that at least initially, the majority of people will opt-out for tracking and crucially 42% of New Zealanders currently use Apple.
There are two main concerns from an advertisers perspective:
1. Targeting
You may have heard the panic about how these changes will impact advertisers' ability to use behavioural targeting and data to successfully target customers. However, this presents an opportunity to better refine audiences based on first-party data and move to more in-depth and creative contextual targeting (general location, time of day, device, etc). But don't panic, it's not all bad! There are still nearly 4 billion monthly active users on Facebook & Instagram alone, and they aren't going anywhere - it is just going to be more difficult to find & track them. People will still receive ads regardless of whether they have opted-in or out, and will still convert through adverts if they are the right ads. Utilising social media advertising to engage with customers will continue to remain important for a business in creating new customers and interacting with existing customers, no matter these changes and the changes to come!
2. Measurement
Related to the above, there is no doubt that you will lose the ability to measure the true performance of your advertising both with the conversion window and as people begin to opt out of tracking. In the short term, ROAS and other key metrics will need to be adjusted to account for these irregularities and missing values. In the longer term, advertisers will need to identify earlier events that correlate with down-funnel events to more accurately determine ROAS values.
Sounds scary. But it is important to remember that digital advertising reporting has never been 100% accurate particularly when it comes to conversion tracking for e-commerce and the attribution of marketing efforts. More than ever before, businesses need to utilise analytics platforms to obtain data and insight on the performance of their digital channels - it is time to start looking at things more holistically and across-platform to get a complete picture of unpaid & paid efforts. Make use of the free tools available to you through the platforms you already use - Google Analytics, Klaviyo Analytics, Instagram Insights, Shopify Reports, and look to implement a third-party analytics platform if you are able to. Ask questions of your digital partners sooner rather than later if things aren't adding up.
From a technical perspective, there are a few key actions businesses should be taking now to help with tracking Facebook advertising. All businesses should be doing the basics if they are investing in advertising; verifying domains, configuring web conversion events, and rolling out server-side tracking as they can.
The full impact of the iOS 14.5 update will be seen over the next 6 months as users update their phones, and we'll be working quickly with our clients to navigate the new landscape. We think it's the right step for privacy in this digital world and provides an exciting opportunity for digital marketing partners to think outside the box and get back to basics.