What can we learn from Japanese retailers?
As physical retailers begin to slowly reopen around the world, retailers will have to consider different approaches and standards across the board to invigorate spending and customer's attention, but where can they look to?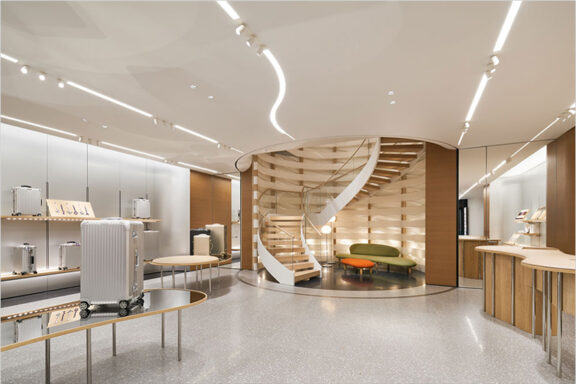 One country, in particular, has always been the core source of inspiration for retail shopping with their dedication to service, willingness to experiment, and understanding of relationships. Japan is the birthplace of iconic fashion designers such as Comme des Garcons, Issey Miyake & Yohji Yamamoto, while also producing core brands in the likes of Uniqlo & Muji. Japan has one of the biggest and diverse retail industries in the world. The Japanese fashion retail industry alone has sales valued at $143 billion USD per year, 60% of this is made up of women - predominantly upper-class, fashion-conscious, and who have a large disposable income.
I personally have experienced the wonders of Japanese retail twice, most recently in January of this year. That visit really made me ponder what makes Japan's retail experience different from the rest of the world? Well, that's because it is an experience with the brand rather than retail - while sales figures are high, Japanese retailers care more about how you feel. Through thoughtful and unique interiors matched with the highest level of service and etiquette, it becomes clear why many all over the world flock to Tokyo's shopping districts such as Harajuku and Ginza. While there are many multi-brand retailers such as United Arrows & Sons, Restir, and Beams, luxury retailers in particular line the prime real estate locations in size and height. Don't be surprised when you see an eight-story Chanel boutique or the Prada Aoyama store that could be an office building.
Etiquette & Service.
The level of service and etiquette you receive in Japan is arguably the best experience in the world as retail staff go above and beyond to ensure you have an enjoyable time. Deeply embedded in traditional Japanese culture, respect and manners are the backbones that influences the way Japanese people interact. This has also crossed into the retail industry as you can expect nearly all retail staff greeting you as you walk in and some will even bow - this, in particular, occurs post-purchase as the retail employee pack the shopping bag, walk around the counter, and hand over the bag with two hands, they might even escort you to the door and wave to you while you walk down the street.
Another commonality you'll notice is when accepting cash and receiving change. You will be prompted to place cash on a tray rather than handing this directly to the cashier/salesperson and when receiving your change it'll be placed on the tray for you to then take. This practice is used across all Japanese retail stores (even convenience stores) as a more efficient way to count the cash, not have coins fall or fumble when handling them, and of course, a hygienic way to reduce person to person contact (something even more important right now). Cash trays are also of cultural significance in Japan as hand-to-hand cash transactions are considered too forward and improper, so creating distance with the tray allows for a more smooth and respectable transaction for both parties.
A few other small things that caught my attention included staff unbuttoning a shirt/pants when placing this into the changing room before trying on, providing the next best alternative to a product that was sold out in my size and finally most larger retailers and boutiques would have a fluent English speaker - often they will be wearing a pin or name tag with "English" next to their name. While language can be a barrier at times, Japanese retail staff are well trained in all aspects of ensuring you have the best experience possible and they will continue to go above and beyond for the customer.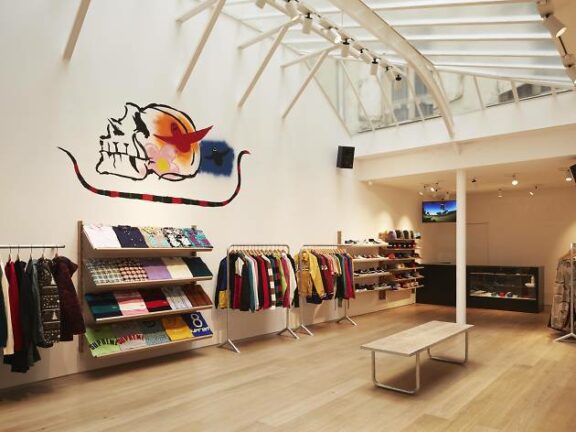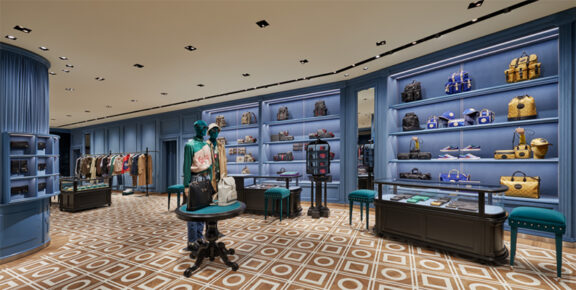 Experiential Based Retail.
How Japanese retailers present their stores has influenced global retail design trends all across the world. They believe the store is an extension of the brand - they consider their process, beliefs, and mantra all within the confines of the store. Being able to execute this cohesively is the core mission for a brand so that a person coming in won't just purchase, but will understand the brand more on a holistic level. Whether that means integrating a cafe into the store, displaying highly expensive artworks, or curating the store based on colour, retailers in Japan go the extra mile to ensure their customers aren't just having a retail experience but are having a brand experience.
An example of a retail store that takes experience into consideration is Dover Street Market. The multi-brand retailer is home to some of the best fashion brands in the world such as Comme des Garcons, Gucci, Supreme & more. Hosting these highly sought-after brands is no easy feat which is why they present them in an exhibition-style where each and every corner is unique for that brand. For example, Gucci's area may be presented with velvet red carpeting and bright yellow wooden racks that are brand motifs directly related to Gucci, this is in contrast to Supreme's area which has 90's affiliated items such as CD's and records along with skate decks and aluminum pipe racks. Dover Street Market brings this all together under their own design vision by showcasing artworks and sculptures in the communal walking areas that join the brands together as well as forming the racks and product showcasing that makes the shopping experience private yet welcoming.
For every newsletter I signed up to in-store, the emails I received were in English and there were even post-purchase emails such as care guides and check-ins following up about how the product was. While this is the new-normal with purchasing online, having this level of customer service after an in-store purchase was new.
Relationship-Based Retail.
Japanese retailers rely heavily on building relationships with their customers - membership programmes, VIP events and personal shopping experiences are just a few examples of how they keep their customers engaged, interested and most importantly repeat purchasing. It's very common for a store or brand to ask for your details upon purchase for two reasons - if you are a tourist visiting Japan then you can reap the tax return benefits and secondly to sign up each and every purchaser for mailing lists and membership programmes.
A first-hand example of this was when I made a purchase from Issey Miyake Homme Plisse, the men's casual line which is only one branch of the brand. Upon completion of the purchase, and with my approval, the salesperson signed me up to their membership programme which came with a credit card-sized "black card" that can be used at any Issey Miyake store and online (this includes women, accessories & more). This card earns points with every purchase and once you reach a certain number of points (for example 1000 points = 10% off your next purchase) you move into another tier and earn a discount on your next purchase while still accumulating more points. Loyalty systems aren't innovative and can be easy to implement, but having a fully integrated system across all retail locations and online was impressive nonetheless. For every newsletter I signed up to in-store, the emails I received were in English and there were even post-purchase emails such as care guides and check-ins following up about how the product was. While this is the new normal with purchasing online, having this level of customer service after an in-store purchase was new. Though I caution you may receive your fair share of event invites and launch evenings which will cause FOMO and a sudden urge to book flights to Tokyo.
As mentioned earlier there often would be a fluent English sales assistant who can attend to your endless shopping needs, this in itself creates a personal shopping experience that all retailers can adopt not just for tourists. They will guide you through different sections, help with translating signs or garment information and even give you recommendations on where to eat post-shopping. One question that was often asked by them was "How long are you here for?", they then will base recommendations on what you should see and do with the time you have left but will also mention where other store locations are, if new items are releasing or if a sale is happening within that timeframe - all useful information.
While there are many other factors that attribute to the success of the Japanese retail industry such as consumer habits, pricing, range and more, these examples presented are just a small sample of the full experience. With retailers back open in New Zealand and new shopping districts coming to life such as Commercial Bay, Westfield Newmarket and an upgrade in Sylvia Park, it's now time to think about the longevity of physical retail and how one conducts business within the space differently. Whether that's offering exceptionally high customer service, tailor-made membership programmes for designing a fit-out that may put an emphasis on artwork versus shopping, these considerations are food for thought in the quickly changing landscape of retail.
Written by Zayyar Win Thein