The Importance of a Cohesive Omnichannel Marketing Strategy.
Brands are communicating across a growing number of channels, yet a lack of cohesion across one's digital presence can result in mixed messaging that softens the impact of directed marketing efforts.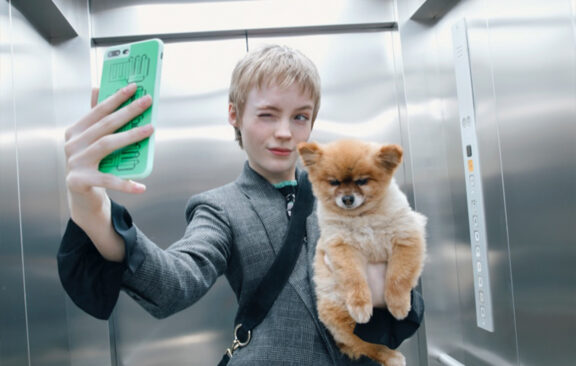 In an always-on world, where consumers can access endless information at their fingertips, brands are constantly trying to reach their customers across multiple touchpoints at once. However, between a brand's organic presence, performance marketing and automation tools, PR partnerships, and so on, these efforts can often end up disjointed.
A considered approach to omnichannel marketing that aligns multiple communication points as consumers move through the sales funnel can facilitate more impactful campaigns and improve your overall customer experience. Here are 5 reasons why you should refine your omnichannel approach.
1. Clarity & Consistency
The landscape is crowded; brands often fall back on a "more is more" approach in order to get cut-through against competitors. However the most impactful campaigns are not created by shouting the loudest, but having the clearest message. Ensure your messaging is brand-aligned across all touchpoints and that campaigns are purposefully directed towards your overarching business goals, avoiding ad-hoc outputs that don't serve the long-term vision of the brand. With the customer journey spanning multiple channels, each interaction someone has with your brand plays a role in creating & maintaining your brand's presence and ultimately in driving conversions, despite which particular channel might trigger the actual purchase. Therefore, it is important to consider not just how you are communicating with your audience, but how all your channels are communicating with one another. 
2. Personalisation
Effective campaigns are informed by customers' past interactions with your brand and their current stage of the purchasing journey. Consider the stages of the funnel, and how the same campaign message or key focus might differ slightly depending on someone's relationship with your brand. This will vary depending on what your customers might need if they are loyal followers of the brand vs. older customers you are trying to re-engage vs. new customers you are trying to capture, and so forth. Moreover, when planning for various campaigns, consider who amongst your audience your message is most relevant to and seek out opportunities to target segmented audiences with different markets and customer types in mind. Learn your customers and understand when to direct campaigns only to certain groups. Plan ahead to ensure there isn't any crossover where it's not relevant.
3. Collaboration
With small to medium businesses often outsourcing talent, working with one or multiple different service providers to guide the strategy and rollout for different touchpoints, a holistic overview of how each part contributes to your larger business direction can avoid your brand voice and identity being lost with mixed messaging. Determine a workflow wherein your internal team can seamlessly collaborate with external partners; this might look like a shared marketing calendar or the use of organizational tools to map out campaign rollouts. Pilot uses Milanote or Notion for select clients to have a collaborative, visual overview of all marketing efforts to ensure cohesion and alignment with the overall brand strategy.
4. Longevity
While consistency is a key component of omnichannel marketing, it is just as important to have a variety of ways to creatively showcase your brand and product; bearing in mind that you want your consumer to receive a consistent message across multiple channels without just showing them the exact same content over and over again. Develop your marketing assets with the foremost thought of how they will be used over the course of a season & how they can be repurposed across different channels. This will avoid the ever-common issue of "running out" of content, and the redundancy of having the exact same imagery on every channel your customer interacts with.
5. Cost Efficiency
Be considered with your approach and continually review & assess whether each of your different channels is achieving the desired outcome. You may need to leverage certain channels more than others depending on whether your business is in a period of growth or not, or whether or not you are following key events on the traditional marketing calendar. Consider the best use of your marketing budget and resources and look to reinvest into certain channels depending on the time of year or what stage your business is in.
If you're in not sure where to start with refining your digital presence, reach out to Pilot for guidance on developing an overarching brand strategy, building a marketing calendar and aligning your communication channels.