The key takeaways from the State of Fashion 2022
The State of Fashion is an annual review of the fashion industry produced in collaboration with consulting firm McKinsey & Company and media company Business of Fashion. The review details key trends that will impact the fashion industry in the coming year and beyond, by forecasting consumer, digital and societal movements as identified by top fashion executives.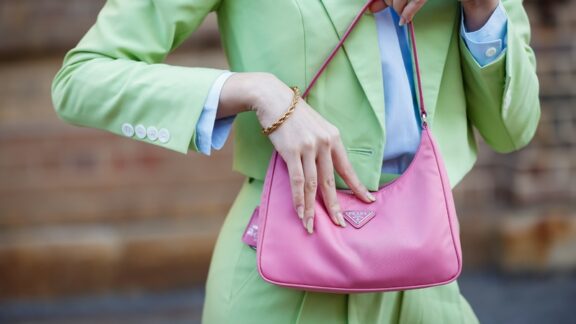 The State of Fashion is an annual review of the fashion industry produced in collaboration with consulting firm McKinsey & Company and media company Business of Fashion. The review details key trends that will impact the fashion industry in the coming year and beyond by forecasting consumer, digital and societal movements as identified by top fashion executives. The State of Fashion 2022 report identifies essential digital, sustainability and online engagement opportunities, alongside challenges fashion will face this year, including Covid-19 recovery, supply chain issues and inventory management. Here, we take you through our top five digital takeaways and highlight actions brands can take to succeed in 2022.
2021 Trends
As we look back on 2021, a series of major societal shifts determine the current state of fashion and its future predictions. With continuing restrictions, 2021 started to show the first signs of recovery, paired with increased vaccination rates and border openings. However, some impacts of the pandemic remain long-standing. In addition, the ramifications of supply chain and logistic issues are expected to raise retail prices in 2022 by an estimated 4-9%. This year, sustainability and Covid-19 recovery were also pinned as significant hurdles for the industry, with the impacts of 2020/2021 remaining and consumers expecting more from brands regarding traceability and circularity. 
With challenges come opportunities, and top fashion executives have identified digital, sustainability, and consumer engagement as becoming increasingly prominent in 2022. 2021 trends reflect this, with consumer attitudes shifting towards general frustration and escapism. For example, while search terms for loungewear saw a massive increase in 2021, 2022 saw a surge in growth for terms around Occasionwear - up 200%, as well as luggage - up 150%, showing a general turn in attitude towards using fashion to escape the current circumstances, coining the term 'revenge shopping'. These societal shifts towards shopping also coincide with other changes, such as studies showing that  40% of women & 35% of men were a different clothing size compared to 2019. 
Consumer Shifts
With consumers relegating their activewear to the back of their wardrobes, occasion wear is now tipped to become a top-tier category for year-on-year growth in 2022. An increased appetite for experimentation sees bolder, more adventurous colours and silhouettes gracing the runways and social media - a key consideration for collections and packaging designs over the next few seasons. Interestingly, in alignment with a shift towards more extravagant dressing, consumers are increasingly becoming more mindful of their purchases, allocating more wallet share to investment items they will cherish rather than seasonal trends. Messages of timelessness, quality and craftsmanship resonate more with consumers now than ever before, tuning out to typically commercial calls to action like "Need it now". While clothing hauls remain plentiful on social media, a new wave of influencers are becoming more aware of the importance of quality over quantity, promoting sustainable, boutique or exclusive brands over fast fashion. For this reason, placing importance on brand awareness via social media remains integral in 2022, with 74% of consumers directly influenced to shop by social media.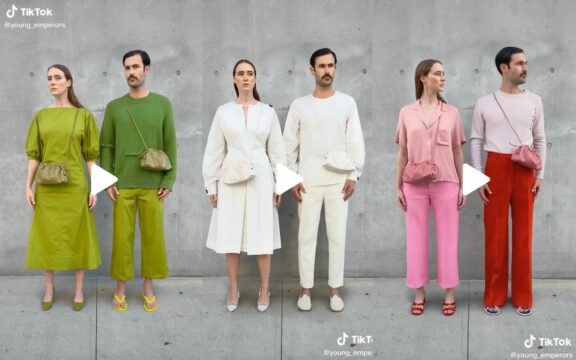 Social Commerce
A significant long-term focus in 2022 is the future of social commerce. As social conversion is becoming an increasingly important metric, platforms continue to innovate to maintain relevance and consumer attention. In Asian markets, shopping via Livestream has seen a 307% increase in the last 12 months, contributing to 12% of all e-commerce sales. A reimagining of traditional TV shopping, apps such as TikTok are piloting their Shopify integration with a range of brands - particularly cosmetics. New Livestream shopping platforms are becoming more prevalent, with beauty brands utilising these to shorten further what has always been a relatively fast consumer decision funnel. While the US & European markets have been slower to adopt, it is expected social commerce will grow by 50% in 2022 in the US, followed by the EU. With that in mind, there is a new metric to consider as social platforms pivot to e-commerce - impression conversion optimisation or reduced clicks to checkout. 
Social media cannot be solely considered for brand awareness and engagement; it is now a conversion tool, a challenge for highly brand-led businesses. The use of carousels on Instagram is one way to maintain clear brand identity and cohesive feed while ensuring commerciality. By using a campaign image as the cover tile, ecommerce imagery can be arranged behind to support conversion, similar to a product page online. As the customer shopping experience now begins on social media, Instagram & Facebook shops need to be treated similarly to the traditional homepage, regularly updating content and uploading collections to communicate key messages and brand values.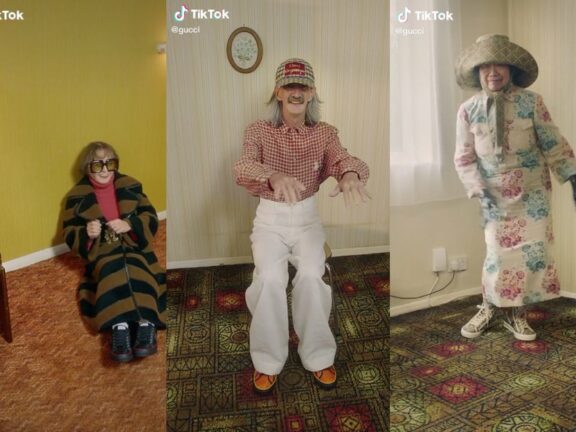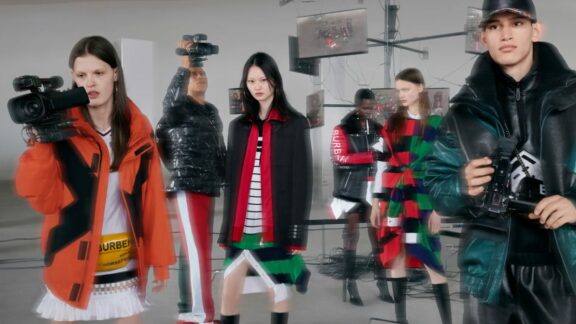 Product Passports
Brands face ever-increasing pressure to promote circular business models and establish transparent supply chains with a greater online presence. Product Passports are a new venture designed to provide a more tangible approach to proving product authenticity by storing and sharing product information in a way that is valuable to both brands and consumers. While product sustainability and authenticity credentials are often met with hesitancy, product passports utilise block-chain and radio-frequency identification to clarify the origins of garments and products. Product passport technology has found itself particularly important in the luxury market, with the rise of resale and concern surrounding counterfeits, alongside brands helping their consumers develop an even greater understanding of sustainability and supply chain models. Although these technologies are only in their initial stages, it is expected that they will become the new norm for fashion, particularly with high-end goods, and pose numerous benefits to consumers. With increased trust comes increased loyalty, with brands gaining benefits such as enhanced devotion, which long-term can encourage repurchase and increased brand recognition.  
Online Experience
Building a loyal customer base and developing personal connections through the online experience will be an increasing focus for the next 2 years, as predictions suggest international travel will remain relatively stagnant until at least 2024. Bringing the in-store experience online will be integral to reaching new customers in global markets. Brands must consider ways to reduce barriers to shopping and build deeper relationships with customers through clienteling.  While the basics of email marketing, SEO, conversion rate optimisation,  user experience, customer service, payment options etc., are all critical to succeeding in the global marketplace, providing additional details that add value to a customer are even more important. Free delivery and returns, size trial services, multi-currency functionality, multi-language customer service, and different forms of communication touchpoints are all factors that need to be considered. 
Finally, consumers are increasingly looking to connect with a brand and ensure it aligns with their values. The shop local message remains prevalent, so incorporating personal commentary into digital channels and offering insights into the brand remains essential. Sharing behind the scenes content of your design studio, team members, local dispatch, makers and stores will help foster a sense of community and familiarity as we build deeper connections with consumers in 2022. While Covid-19 continues to present challenges, how we reach and interact with our customers digitally, and appeal to their shifting needs, should be an ongoing focus for the next 12 months for continued growth in retail.