How TikTok is paving a new path within Social Commerce.
TikTok has provided a large user base for brands to explore, yet its undefined and unique approach means many brands have disregarded the platform, continuing with their tried and true marketing channels. However, getting the formula right means brands can create considerably more awareness, boost overall engagement, and with the apps venture into social-commerce, drive sales.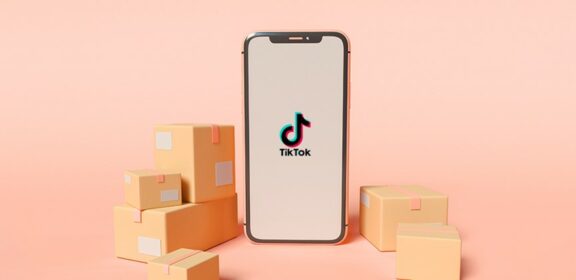 Since its founding in September of 2016, TikTok has seen a surge in growth. ​​Originating in China, the app gained significant traction in 2020, boasting over 1.1 billion users worldwide. In a short time period, TikTok became the most successful app of Chinese origin in terms of global distribution, with over 315 million downloads in the first quarter of 2020, the best quarter by any app in history. The app is largely populated by users aged under 24, and it is estimated that 60-70% of its population is from Gen Z. 
TikTok's platform allows users to share short videos using sounds, effects, and music, on an endless feed called a user's 'for you page'. The app recommendation system is supported by a highly advanced algorithm, providing highly specific and personalized content to each user.  The app is highly creator-focused also, it is estimated that 83% of its user base has posted or created a video on the platform. With such an advanced algorithm and high engagement from its users, TikTok is quickly becoming a lucrative app for both brands and independent creators. One unique point of difference in TikTok's usage is the length of time its users spend on the app. 82% of its user base are on the app for at least 52 minutes a day, significantly longer than other networks such as Snapchat and Facebook.
Psychology & Demographics
TikTok's high usage duration provides a highly unique aspect, compared to other social media platforms. 82% of TikTok's user base are on the app for at least 52 minutes a day, compared to Facebook's average daily usage duration of 18 minutes, and Instagram's, 29 minutes. TikTok's incredibly high usage rates are attributed to its recommendation algorithm, which uses artificial intelligence to measure a user's interest in a particular topic based on interactions, following, and even a user's location. Each 'for you page' is not only endless but entirely unique to a user's interests. The algorithm determines a user's interest through factors such as the videos a user likes, shares, and comments on, duration in which a video is viewed, the content of the video viewed (such as hashtags, sounds, and captions), and a user's account settings; language, country of origin and device type. From the moment a user downloads the app, their interest set is continually adapting and optimising, ensuring it delivers content that keeps users engaged.   
As a recommendation-first platform, TikTok requires very little thought from a user. While Facebook and Instagram require more consideration and action on the users' behalf to determine what content they are delivered, TikTok utilises a user's 'mindless' interactions such as scrolling and watching to determine the type of content offered. This creates an experience for the user that is both simple and highly gratifying. The app's usage has been closely linked with psychological phenomenons such as gratification theory, whereby the media on the app, and the way in which it is delivered, creates a surge of dopamine within the user, making the app not only enjoyable but also highly addictive. What TikTok offers has essentially created a 'feedback loop'. With a prolonged user duration, TikTok can obtain deeper insights into the psychological features of its users. These features are then used for microtargeting purposes, creating content that is more and more refined. This forms a cycle within the app, creating recommendations that constantly improve themselves, creating a feedback loop that is not only addictive but also offers significant potential for brands in targeting their marketing efforts.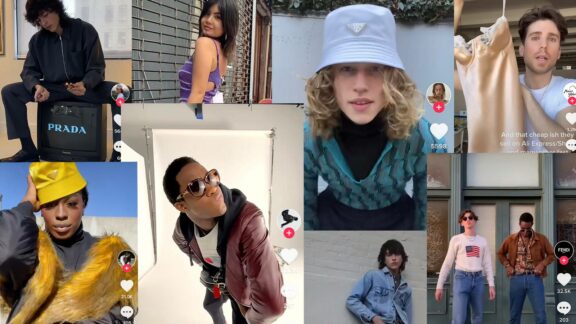 Transitioning into Social Commerce
While TikTok is considered to be a highly creator-focused app, it is quickly adapting to offer a platform for brands. The app has seen an increase in brand partnerships with its creators, but also within the number of brands taking to TikTok themselves. As of 2021, 153% more TikTok users follow brands than they did in 2019, and with e-commerce seeing further growth as a result of the pandemic, the app boasts significant potential for promoting and selling products. Part of the app's success within product promotion is that it continues to utilise user-generated content. Messaging around products has a more 'off-the-cuff' feel, providing advertising that feels more trustworthy and relates to consumers better. This user-generated form of promotion sees success in how unprofessional, yet authentic it feels, a far cry from sponsored promotion and large-scale paid partnerships. Until recently, shopping occurred on the app entirely organically, creators talked about products and viewers rushed to sites and local outlets to track down products.  E-commerce giant Amazon recently added a page to its site called "The latest products to go viral", featuring items that surged in popularity as a result of the app. Within TikTok, the hashtag #TikTokMadeMeBuyIt, has generated over 4.6 billion views, and has been attributed to mass sellouts of everything from cosmetics to worldwide shortages of feta cheese. 
As a way of building on the platform's success within product promotion, TikTok recently announced a partnership with Shopify. The launch will see the video-sharing app delve into the world of social commerce, featuring live shopping events, digital storefronts, and the ability to tag products. This integration will allow users to shop in-app, and further enhance product discovery within the platform, by pulling product catalogues directly from Shopify. While the integration is currently only available in selected countries such as the UK, US, and Canada, it is expected to roll out worldwide. In-app shopping is anticipated to be highly successful within TikTok given its large Generation Z demographic. Of TikTok's 1.1 billion users, 70% of them are Gen Z. With a combined spending power of over $140 billion, this demographic is not only savvy with online purchasing systems but holds significant influence over what their families and social counterparts purchase too. TikTok provides the ideal platform for brands to target, and sell to this demographic.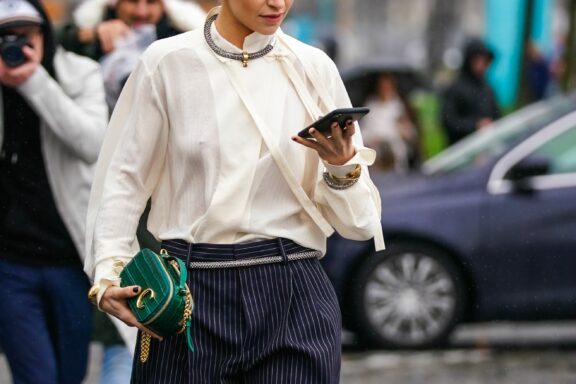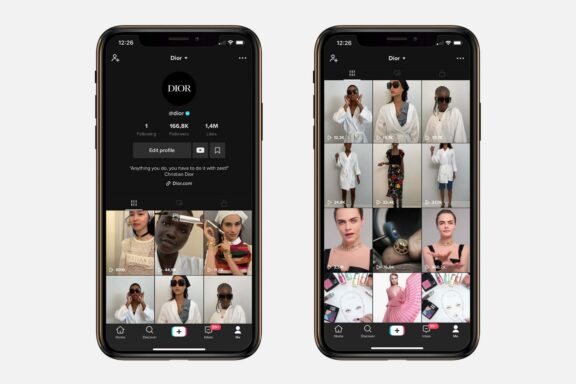 An Opportunity for Luxury
As TikTok moves further into the social-commerce space, brands are finding their feet in a platform where money can't always buy visibility. With TikTok's recommendation-based system, the playing field for brands has felt relatively even, with many smaller-scale businesses and brands finding success through the app. Shopify's recent integration and the introduction of TikTok business manager have now provided avenues for brands to better manage building awareness through the app. However, the key to finding success through advertising on TikTok is more about focusing on aspects of the experience, such as storytelling, rather than following the more tried and true methods of social media advertising. This notion of storytelling for brands has become particularly prevalent in the wake of the pandemic, restrictions made it difficult to try new products in-store and TikTok provided the ideal avenue to organically tell stories of a brand, and provide consumers with an inside look, in a way that feels genuine. 
Luxury Italian fashion brand Moncler, recently launched the #MonclerBubbleUp campaign through TikTok, seeing the brand increase its brand awareness and drive engagement. The campaign saw creators responding to the question "How do you get into your bubble". Users then had to respond with a creative fashion look of their own, inspired by the oversized, cocooning shapes of the Moncler range. The campaign used a combination of hashtags, in-feed ads, and partnerships with particular creators. In true TikTok form, the brand had minimal control - the campaign was largely left in the hands of creators. The challenge proved largely successful, with over 2.6 million videos created within the challenge, and generating over 7.4 billion views. Moncler's success shows that there is no textbook to getting advertising on TikTok right, and rather highlights the need for brands to adapt to ever-changing trends on the app, and place control of their campaigns in the hands of the user.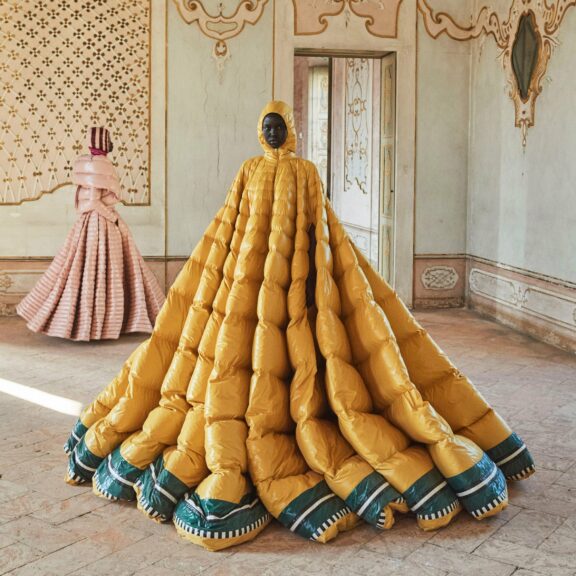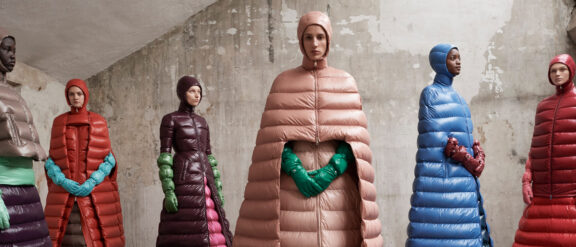 Overall, TikTok has provided a large user base for brands to explore, yet its undefined and unique approach means many brands have disregarded the platform, continuing with their tried and true marketing channels. The platform remains an opportunity for brands that particularly want to advertise to young audiences, and are willing to be adaptable in the way in which they produce content, and engage with other creators. Getting the formula right means brands can create considerably more awareness, boost overall engagement, and with the apps venture into social-commerce, drive sales.