Google Analytics 4 - What You Need to Know As you will by now know, Google's Universal Analytics system will be phased out in July 2023 and will be replaced by Google Analytics 4. There are several key differences between these systems which will provide more reliable and granular tracking and data to digital marketing and ecommerce professionals.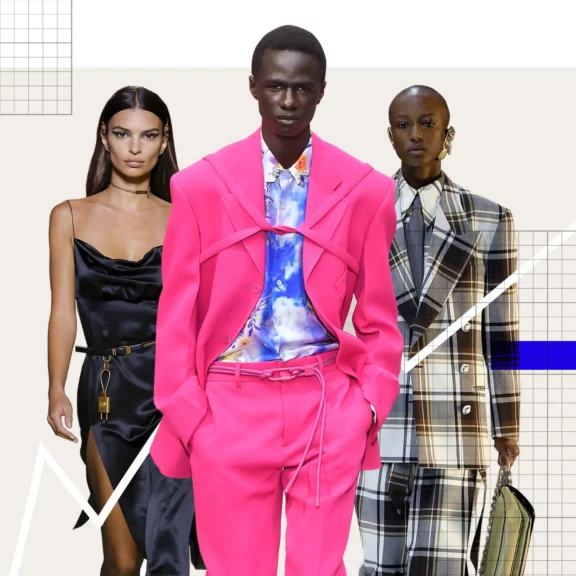 This article will highlight how GA4 provides more reliable and granular tracking and data through features such as custom dashboards, unification of mobile, app, and desktop data, cross-platform data collection, and the integration with Google Tag Manager. With UA being phased out completely in three months' time, if you have not already made the switch and ensured your GA4 properties and event tracking are pulling through correctly - get on to it ASAP.
1) Reporting interface
Unlike Universal Analytics, GA4 requires you to set up a dashboard to track the specific metrics or data that is relevant to your business. Without setting this up you will not be able to see any meaningful insights as there is no default dashboard interface. While this does require more set up at the beginning, this allows businesses to really track and measure the data that is really relevant to them and their specific objectives. The custom dashboard is not unlike the custom reports feature in Universal Analytics. 
Prior to setting up your dashboard, it is worth diving into exactly what metrics are relevant to your brand and category and ensuring you have the event tracking and custom events needed to view your most valuable. While some of the UA properties will pull through automatically, since the data models are fundamentally different, Google recommends that you do not simply copy over existing event logic from UA to GA4, but instead implement new logic that makes sense in this new context. 
2) Unification of mobile, app, and desktop data
Universal Analytics requires you to set up separate mobile, app and desktop properties to track performance across each of these separately. From here you previously had to manually combine this data, whether through custom reports or external spreadsheets to take a look at overall sales and performance data. The unification of these data streams creates a more holistic overview of customer behaviors and also means you don't need to have separate Google Analytics properties for different channels.
3) Cross platform data collection
One of the most exciting features of GA4 for marketing professionals is cross platform data collection. This feature is designed to better capture modern shopping behaviors which can involve various different touch-points across different devices and platforms before a conversion happens.
Within GA4 you will now be able to see a user's full conversion funnel journey, for instance: if a user views an ad on a mobile Instagram feed then goes on to convert on the website two days later on their laptop, this will be tracked as a conversion 'event'. Previously, we could only attribute actual purchases made through advertising when a user purchased directly after clicking on an ad. This has long understated the value of digital advertising to brand and business owners.
This will also provide much more granular insights for advertising targeting which will be interesting to observe over the coming months.
4) Different data models
Universal Analytics collected data as "hits", which could be "events", "pageviews", "e-commerce" and a few other hit types. Events would also be tracked in 3 dimensions: Event Category, Event Action and Event Label. By contrast, all data collected in GA4 is an "event". A page view is a type of event, just as a download is a type of event. 
When you send an event to GA4 you can also add parameters. Parameters are like the metadata of events. They give context to the event. You can give those parameters any name you want so that it's more relevant to your organisation and the specific event being tracked. For example, if you send a "video_start" event, you can also send contextual data like "video title", "video length", "video URL", "video type", "video platform", etc. Essentially, anything that is going to be useful for you when it comes to understanding how your website is performing and what users are engaging with what content. 
For our clients, we are setting up all custom events for e-commerce, and ensuring that all the contextual information needed to understand the data is being pulled through via Parameters. 
5) GA4 and Google Tag Manager integration
Google Tag Manager functions as the container for the code which tracks events (data) on your website to feed into Google Analytics 4. The big advantage of GTM is that it can easily be edited and updated without having to have your code changed by a developer, saving time and money resources, and risk. Once you have set up GTM for your site, this tracks then feeds through the information you need into GA4 where you can then analyse and report on the data. Should you need to add or tag any future events on your site, you would edit this on GTM rather than the code which is an efficient process for marketers.
6) Build audiences in Google Ads using GA4 data
In the next few months, the GA4 audience builder will be embedded in Google Ads to simplify GA4 audience creation and apply them to your Google Ads campaigns. While it has always been possible to build audiences in Universal Analytics and link them for use in Google Ads campaigns, now you will be able to build audiences from GA4 data directly in the Google Ads interface.   This is a great development for marketers as the the audience data available from GA4 is much richer and can make your targeting more effective than the native Google Ads audiences.  You can build audiences based on ALL and ANY of the custom data and events you track in GA4 - so it is critical that you have the custom data & events set up correctly.